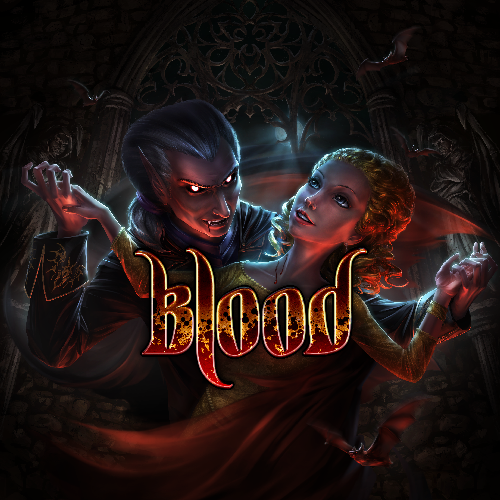 Blood
Apollo
Video Slots
0
Intro to Blood Apollo Games

When you see a theme with elements like pierced hearts, crucifixes, canines with blood-dripping fangs, you know definitely you are in for something extremely gothic. If you are a fan of dark-themed slots, then you are highly likely to enjoy this game. Brace up yourself because you are in for some terror that might come haunting you if you are not brave. One has got to commend Apollo Gaming for their realistic depiction of the gothic theme. The gamble feature represented in this game offers you a chance to make the most of your winnings if you don't want to withdraw. Playlive Casino are known for their spectacular taste in slots hence for this game to get a feature, it tells how top-notch it is.


How to play Blood Apollo Games

The dark theme and the soundtrack of this game immediately send the message that this slot is one very gothic slot, and prepares you for the thrilling events the game will unfold. Interestingly, the game is undeniably easily navigable. The icons are positioned and are a huge contrast to the background, hence making it easy to spot them and exploit them to your advantage. By the bottom right of the screen, you will find the start icon in its glowing yellow theme, which is responsible for triggering the spinning of the reels. Before you spin, it is advisable to set your stake as that determines what your payout would be in case you land a win. Directly by the left of the start icon, you will find the "+" and "-" icons, which help to adjust your stake. The minimum stake in this game is 0.20 and the maximum is 60. If you want to run multiple spins back-to-back, all you have to do is to activate the auto start feature by holding onto the start feature.


Slot features of Blood Apollo Games

Gone are those times where casino slots are just about what the symbols have to offer when a winning combination is attained. Now, slot developers are exploring building online slots that come fully packed with features. These features have over time become criteria which slot players, including Casino lovers in South Africa, base their decisions on which slot to settle for. Sadly, this slot doesn't come with a wide array of extra features as it is attainable with other new slots. The main feature it offers is the Gamble feature. The Gamble feature only pops up when a winning combination is attained and gives you a chance to double your winnings by placing your initial win at stake. This slot features 8 main symbols. These symbols have their unique payout values when a winning combination is attained. To familiarize yourself with the payout value, take a sneak peek at the paytable.


Summary

This 5-reel slot promises you a blood-thumping gaming experience that will put you at the edge of your seats from start to finish.