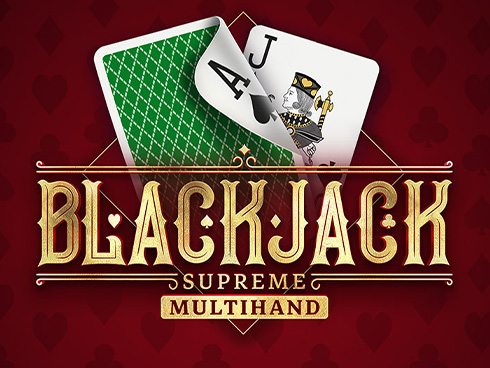 Blackjack Supreme MHPP
OneTouch
Blackjack
0
Intro to Blackjack Supreme MHPP Onetouch

Onetouch live games are a class of their own. Their games are designed to cater to an audience that appreciates class, and mirrors a subtle sophistication that makes you feel like you are playing in the VIP section of an actual casino. The Blackjack Supreme MHPP is just a variant of the SHPP, and the major difference is that this version allows you to play Multi hands and opposed to the other that only allows you to play a Single hand. Casino lovers in South Africa have a knack for going for games that are top- notch, so it comes as no surprise that they are huge patronizers of Playlive Casino. For this game to get a feature in Playlive Casino's section, it tells a lot about the quality of the game.


How to Play Blackjack Supreme MHPP Onetouch

What game would you rather go for? One that's quite easy to navigate or one that proves a struggle to figure out? Most likely, your answer will tilt towards the former and that's very expected. No one wants to play a live game that will prove too hard to figure out, not only will that game be unpleasant, it will be hard to attain winnings with such a game. To start this game, the first line of action is to select your chip value. To do that, click on the chip icon down below and navigate to your preferred value on the slide that pops up. The minimum chip value is 1 and the maximum is pegged at 1000. As it has already been mentioned earlier, this game allows you the opportunity to play as many as three hands. With that in mind, to place your bet, you can tap on one or all three "bet" tabs and click on the deal icon. After the cards have been dealt, the possible outcomes will be decided and the payout would be actualized depending on who wins the round.


Slot features of Blackjack Supreme MHPP Onetouch

One of the strong points of this game is not only that it offers side bet but also allows you to play three hands. With this inclusion of multiple hands, you have more advantages, and your chances of reeling in some win, no matter how small, is high. The rule for the side bet remains as is the case with the Single Hand edition of this game. Regular Blackjack bet must accompany Perfect Pair bet and also Perfect Pair wins if the first two cards dealt are on the same rank. If you want to learn further about how this game pays, concerning the varying outcomes that are possible with this game, take a sneak peek at the paytable.


Summary

Nothing beats playing a Blackjack game that is high definition and also offers you the privilege of playing multi hands. This and many more is what's expected when you play Blackjack Supreme MHPP Onetouch.